Hi all,
I can't drag and drop the object in the section 'Used' into my Excel template. the same issue doesn't occur for the other formats.
Furthermore the layout of Excel seems bugged since I can't widen it to full screen (as shown in the attached picture).
Could you please hel me?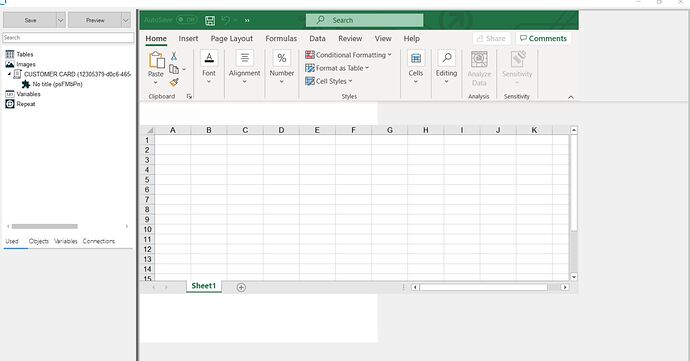 Many thanks,
Paolo